About HomerWood® Flooring
Premium Hardwood Flooring Since 1984
Our History
Established in 1984, HomerWood is based in the USA in the heart of the American region that supplies most of the raw lumber used to craft our floors. Our engineered hardwood floors are made in the USA with domestic and foreign content. Our vision was to craft beautiful hardwood floors from lumber supplied from sustainable, well managed local forests.

From the early days our brand has stood for quality, integrity, and innovation.

Since its founding, HomerWood has pioneered many innovations in the hardwood flooring industry.

A proven leader and trusted source for premium hardwood flooring, and a customer focused company that values and appreciates our partnerships with all stakeholders.
Our Story
American hardwood, lovingly crafted into the finest American-made hardwood floors is the essence of HomerWood. Recalling the age of quality and craftsmanship, we hand select each plank from sustainable, center-cut lumber to reveal the character and unsurpassed beauty created by nature. From these planks we craft and design exceptional hardwood floors for those who seek style, elegance and individuality. That's why, quite simply, there is no finer choice for your home than a HomerWood premium hardwood floor.

Our classic to contemporary designs offer truly spectacular floors in a range of beautiful species, colors, styles, textures and surface treatments to suit any personality or lifestyle. Made in America, from American hands and hearts to your home, each plank is a reflection of who we are and the quality of work we do.
Our Styles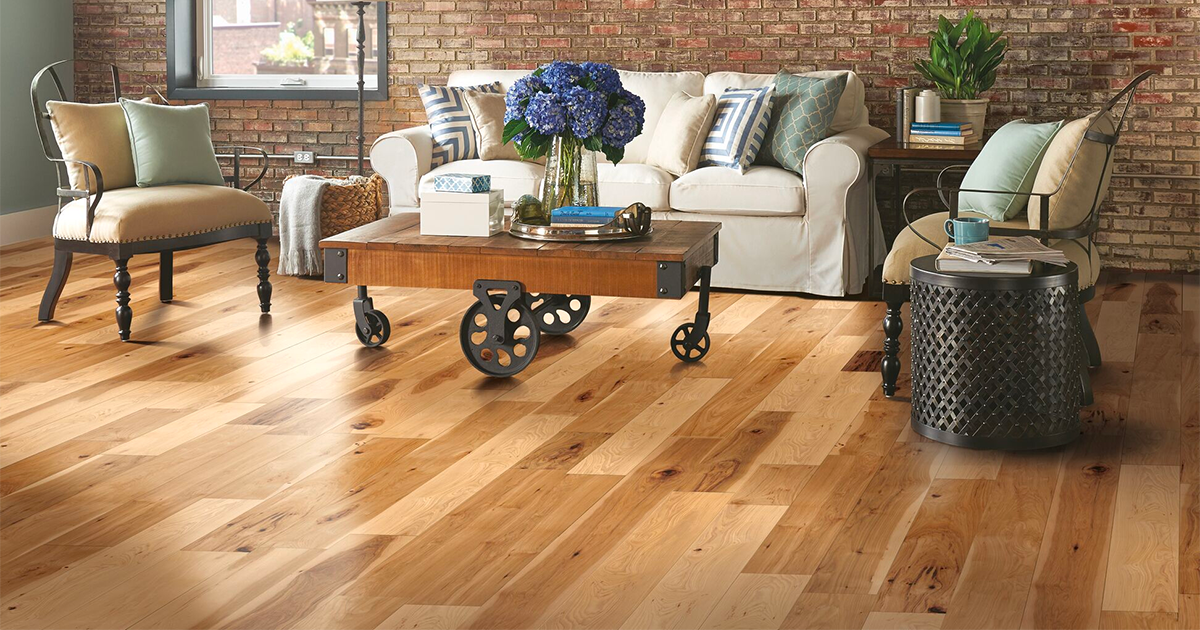 Character Hickory
HomerWood pioneered the word "Character" to describe our use of the entire log to show all the wood's inherent characteristics and natural beauty in our floors. The very fingerprints of nature have been beautifully and reassuringly preserved. These unique, naturally occurring characteristics may include an array of open and filled knots, original markings, splits, checking, sap, pith, mineral streaks, color variations, embodied cracks, and variations in grain. The wood's appearance determines its style or grade, and markings may vary with each width. The end result is an elegant floor that reveals all of the trees' natural characteristics.
Browse Hickory Flooring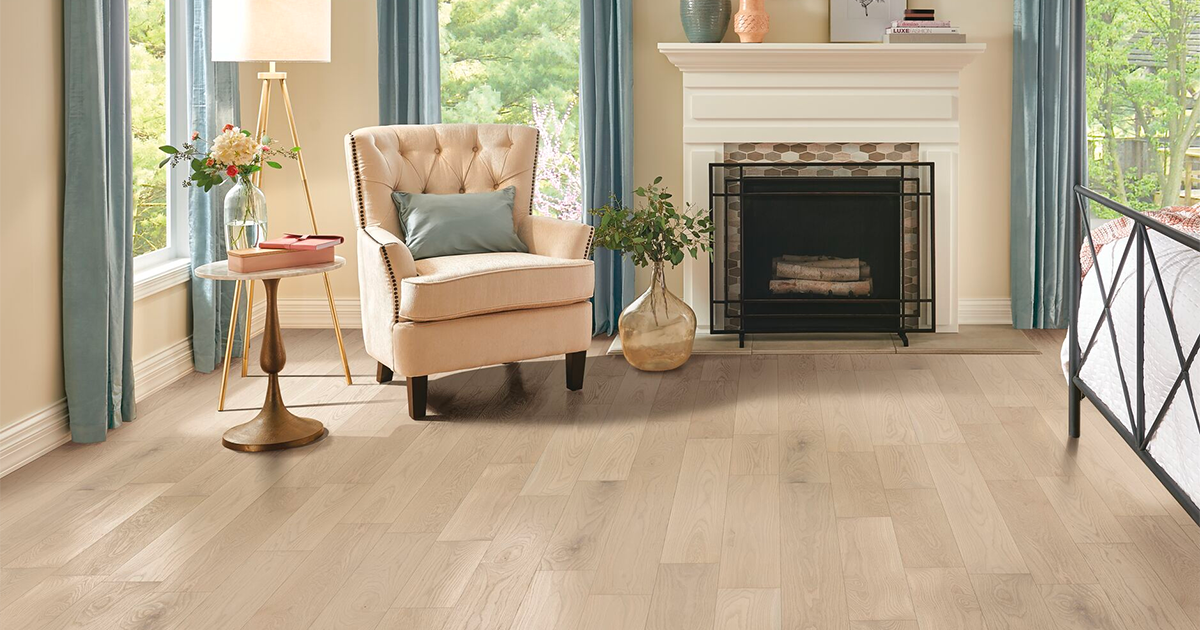 Prime Oak
Our Prime floors feature natural inherent characteristics, however, we've taken special care to limit the size, amount and frequency. Prime floors highlight select, unique characteristics that are visually modest and give these floors a cleaner appearance overall.
Browse Oak Flooring